Parts & Accessories Deep Dive
According to eBay data, there are around 90 million live Parts & Accessories listings at any one time on the marketplace.  
And every day, thousands of people buy these vehicle parts and accessories on eBay. To buyers, it's important to find the right piece for their vehicle. After all, who wants to receive an item they have no use for because it's for the wrong car?  
This deep dive guide looks at everything you need to know about the Parts and Accessories category, from why fitment matters to the importance of Item Specifics.  
 
To make sure that users have the information they need to navigate the many items on offer in the vehicle parts and accessories category, eBay requires sellers to include parts compatibility information in their listings. But adding this information isn't just for the benefit of the buyer.  
If you are a P&A seller on eBay, providing as much parts compatibility information as possible to your listings will also benefit your business. For starters, it will help you eliminate duplicate listings, hence reducing the number of listings you have to manage and your insertion fees. But this is just the beginning. 
When adding fitment data, sellers need to include:  
 Make 

 

 Model 

 

 Year (or year range)

 

 Variant Manufacturer Part Number (MPN)

 
Adding fitment cover to your listings will increase your visibility both inside eBay and on external search engines, such as Google. In other words, more buyers will find your listings, and who doesn't want that? Improved visibility leads to more sales: on average, eBay say that listings with fitment cover see their conversion rate increase by 27%.  
Here are some examples of how having more information in a listing can improve matches: 
By adding parts compatibility information, your P&A listings will also be visible on the "My garage" section on eBay. Here, buyers can find parts and accessories suitable for their vehicle by simply adding their registration number, so it is an excellent way to make sure that the right buyers are looking at your listings.
Having listings with the right parts compatibility information makes it easier for buyers to buy from you. The detailed information will give buyers reassurance that they are buying the right item, which means less pre-sales questions for you to answer.  
As buyers will specifically select the part that matches their vehicle, you should also see a reduction in the number of "not as described" cases, as well as other customer service issues, including the number of return requests. 
Our parts compatibility finder is a tool designed for Motor Parts & Accessories sellers. The tool enables the completion of vehicle parts compatibility data, for both cars and motorcycles. It sorts your compatibility data using either vehicle information in your listing titles, or Product identifiers such as UPC, EAN or Brand & MPN in your item specifics.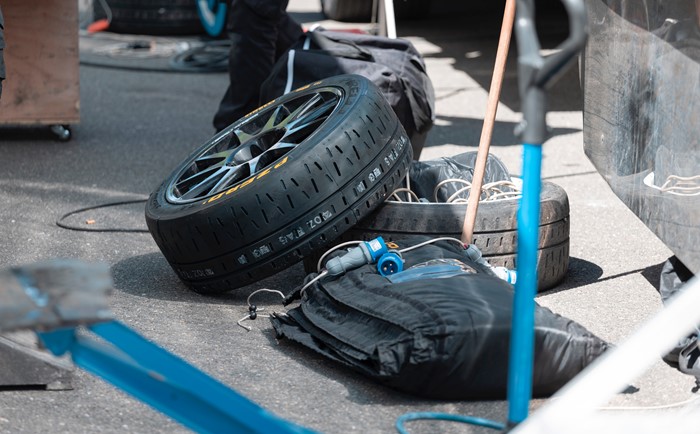 ...
New eBay mandates will change the number of Item Specifics you need to include on your Parts & Accessories listings.  The good news is that these changes will increase your visibility and rankings both on internal and external search. 
Discover how eBay's mandated changes for February will affect you and learn what the changes will mean for your categories. While this section focuses on the eBay UK market, the advice will be applicable for all regions affected by these vertical mandates. 
The deadline for these mandates is the 22nd of February 2022. New Item Specifics will be required for Parts & Accessories listings.  Adding more data to your listings may be time-consuming, but the good news is:  
 The new 'required' specifics should be based on the information you have already

 

 These specifics are required as buyers are looking for this info and are more likely to make a purchase if this is available

 

 They will help more buyers find your items with filters on eBay as well as in other search engines

 

 Other categories have already successfully made similar Item Specific changes

 

 Optiseller tools are available to assist you with the changes and additions to your listings with ease rather than doing them manually

 
 Here is your complete guide to Item Specifics, with a particular focus on the new mandated changes for Parts & Accessories.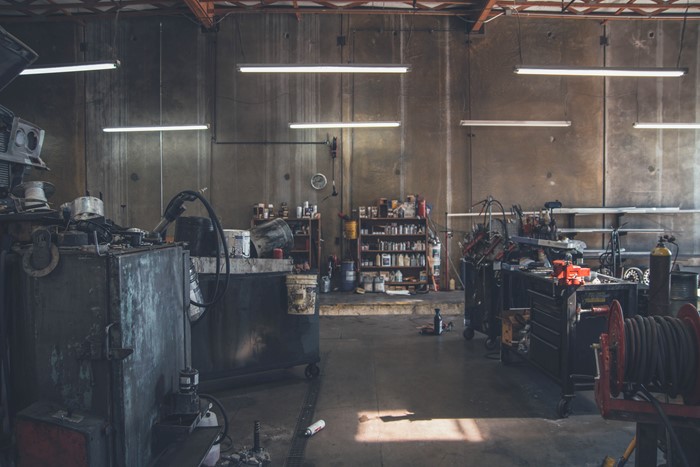 Item Specifics are important attributes (or values) of the product you are selling. Some well-known examples include 'Brand', 'Size', 'Type', 'Colour', 'Style'. These nuggets of information are crucial to visibility and sales on eBay. By populating these fields, you will ensure buyers can easily find your items, and choose to buy with confidence. 
There are four different types of Item Specifics: 
Required: 

Required Item Specifics are mandatory for eBay sellers.

 

Required Soon: 

Required Soon Item Specifics aren't compulsory yet, but will become enforced in the short term.

 

Recommended: 

Recommended Item Specifics are optional but provide more information to your buyers.

 

Additional: 

Additional Item Specifics are optional and provide extra information about your listings to potential buyers.

 

These values are not as highly searched as the Recommended Item Specifics, but should not be overlooked and populated where possible.

 
Read our blog post for more detail around Item Specific distinctions. 
There are numerous reasons why you should provide as many Item Specifics as possible in your listings: 
They help to inform buyers on exactly what they are purchasing

 

They help increase traffic and sales of your listings

 

They go hand in hand with eBay's Best Match internal search engine

 

They power eBay's search filters in the buyer's left-hand navigation menu

 

They add more keywords to your listings and make it easier for your eBay items to be displayed in external search engines like Google

 

They make listings look more professional

 

They can lower your returns rate and increase customer satisfaction

 

They give you great insight into what is important to your customers – the Item Specifics and their suggested values tell you what buyers are actually searching and filtering for

 
Did you know? - "65-80% of eBay inventory doesn't have all 3 top Item Specifics completed, and therefore disappears from search".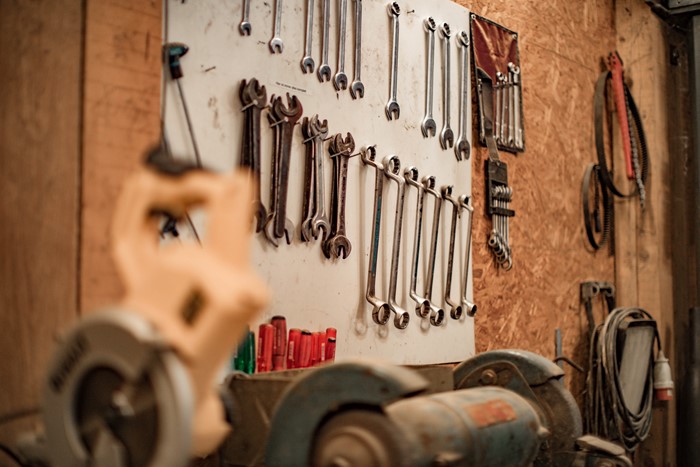 ...
There are changes to mandated Item Specifics in the Parts & Accessories category which will affect a variety of products and categories including: 
Exhaustion & Emission Systems > Particulate Filters

 

Brakes & Brake Parts > Calipers & Brackets

 

Engine Cooling Components > Fan Clutches

 

Interior Parts & Accessories > Handbrake Levers

 

Ignition Systems & Components > Distributors

 
Here are the Item Specifics which will become required on a range of your listings: 
Labels & Certifications

 

Brand

 

Extinguisher Type

 
Why the changes to Item Specifics are good news for your listings 
The mandates are a result of eBay monitoring how customers are filtering to find their products. This means that there is plenty of traffic that could be directed to listings just like yours if you populate these Item Specifics. 
If you don't populate these Item Specifics, you will be unable to list or relist products. So, you are best to get ahead of the changes as they will have to be taken care of sooner or later. 
If you sell in the Parts & Accessories Category, then Item Specifics will be hugely important to your selling success. This is because of the huge variety of parts that you could have listed, and as each part may be specific to only certain models, customers want and need to get it right. To do this, they need as much information from you as possible. Without this data, you run the risk of increased returns and low customer satisfaction rates. This is on top of the problems with ranking and re-listing you will face if you miss the required Item Specifics deadline. 
However, we know that making the mandated changes alone can be difficult. Let alone go back to fill in other relevant additional and recommended Item Specifics. When you have such a vast range of inventory, automating the process will save you time and resources that you can then focus on other aspects of your business or your personal life.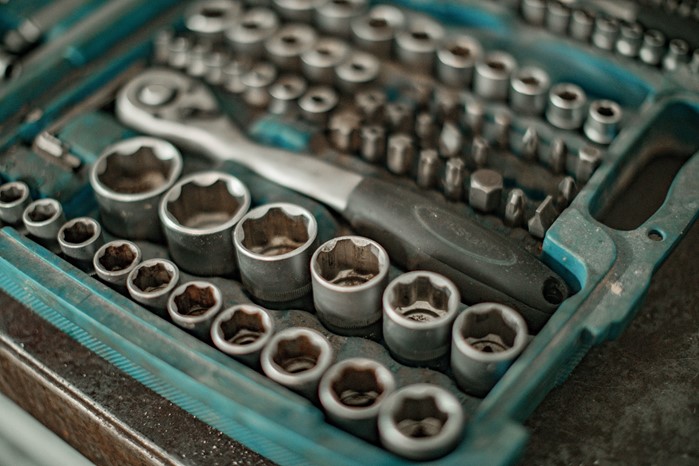 .
...
If you sell in the P&A categories, check your listings using our popular Aspect Finder+ tool which is part of our Optiseller suite of tools. 
Our Aspect Finder+ tool will be of particular interest to you. As a P&A seller, you will have a range of listings for parts. We recently added a Bulk Update Feature to our tool. This way, you can apply a certain Item Specific into multiple listings in one go, saving you time and resource to focus elsewhere. 
Do some preparation:  look at search pages on eBay for the categories you sell in, and note the values in the left-hand navigation filters. Even if some of these are not mandated in your listing, you should strongly consider including them. If you don't add the value that a buyer is likely to filter by, you won't appear in their search results. 
Make the most of the Category Lookup tool in Optiseller – it gives even more insight into the Item Specifics you will need, their relative importance and eBay's suggested values. The star ratings, search volumes and recommended values are very useful. 
When you start using Aspect Finder, your report will give you an overview of what you need to do and what data is missing, by category.  This will allow you to prioritise your work. 
When you click on a category you'll deep-dive into the editor, where you will see what values, you already have, what gaps there are and any suggestions.  On this page you can make changes in bulk and upload them directly to eBay. 
When you start adding or changing Item Specifics in the Aspect Finder+ tool itself, you will also see suggestions for values you have added that may not be the best possible choice – try to use the appropriate suggested value instead, as this will get you more search "hits."  
Make a habit of running your Aspect Finder+ report periodically to make sure all your listings are as good as they can be and reflect changes in buyer search behaviour and eBay policy. 
Bulk Update your Item Specifics 
A newly added Aspect Finder+ feature will suit sellers with a high number of listings. The Bulk Update feature was heavily requested and will be perfect to save you time and resources to be spent elsewhere. For example, you can spend your time managing your inventory or ensuring your listings are up to date.  
Quick tip:  Is your returns policy up to scratch? 
We know that a returns policy is an important factor when customers decide whether or not to purchase from a seller. Although Item Specifics are key to a customer having confidence in their purchases, there is still a risk that listings will need to return their order. If this process is difficult for them, you risk receiving negative customer feedback which can impact your store significantly in the long term. 
To round up, it's clear to see that the P&A category isn't slowing down any time soon – which is great news for sellers. However, it is clear that to be successful in this category, sellers must have their listings optimised with the right Item Specifics and Fitment data. 
Hopefully, this deep dive into the Parts & Accessories category gives sellers enough information and tips to ensure they are successful on eBay.