How to sell more using eBay SEO
We are living in a golden age of e-commerce. The barriers to creating your own online store have never been lower. Websites are no longer the domain of programmers. There is a myriad of tools that make it possible to create an excellent online shop front, no knowledge of HTML is necessary. There is equally a broad array of tools for managing online stores, from supply chain management to payment gateways, with prices suitable for shops of all shapes and sizes.
There has also been an explosion in the number of online marketplaces that sellers can use to reach their target audience. Amongst them, eBay remains one of the most popular online marketplaces, if not the undisputed leader. Founded in 1995, eBay is a household name, managing millions of transactions every day. With its vast international reach and active pool of buyers searching for all kinds of products, eBay remains an excellent way into the market for many.
At the same time, the events of 2020 mean that the number of buyers who choose online has never been more significant. With a raging pandemic, many prefer to shop from the safety and comfort of their own homes. Consumers are now buying online more than ever before. They are also willing to order all sorts of items, from lightbulbs to sofas, from groceries to fashion, from fridges to sheds. The times we are living present an outstanding opportunity for online sellers. However, having a fantastic offering is only the first step. To succeed, online stores need to be visible.
...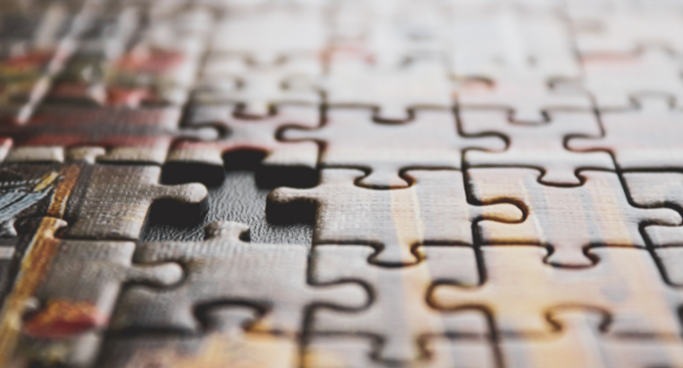 It seems obvious to say, but for an online retailer to be a success, it must be easy for consumers to find it. Good online visibility enables users to discover your products or services on their own. On the other hand, if your online listings suffer from a lack of visibility, new customers will never be able to find them – or buy from them. No customers equal no sales, and therefore, no business.
There are many benefits associated with online visibility. Being easily found online increases traffic to the online store. The absence of new visitors will lead to no sales and a decline in profits. Visibility also enhances brand reputation and confidence. For example, it plays a vital role in how potential customers perceive the business. In other words, in today's competitive marketplace, you cannot afford to get visibility wrong on eBay, or you risk being ignored and outshone by competitors.
So, what's the secret sauce powering visibility on eBay – and helping you sell more on the platform? Easy: it all comes down to having the right type of data in the right format in the right place. Getting your data to work for you is the single best thing you can do to achieve positive visibility. For starters, it will make your items easily found by your target audience. At the same time, having a good handle on the data of your eBay business will help you make the right decisions for growth. The way to achieve both is with marketplace optimisation, or, in the case of eBay, eBay SEO.
...
Optimising your site and listings for eBay is more a science than an art, and as such, it can feel overwhelming at times. However, you needn't worry. We have broken down the process into manageable chunks. In this section, we will look at the different aspects of eBay optimisation you need to consider to make your eBay store the best it can be.
Let's dive right in.
...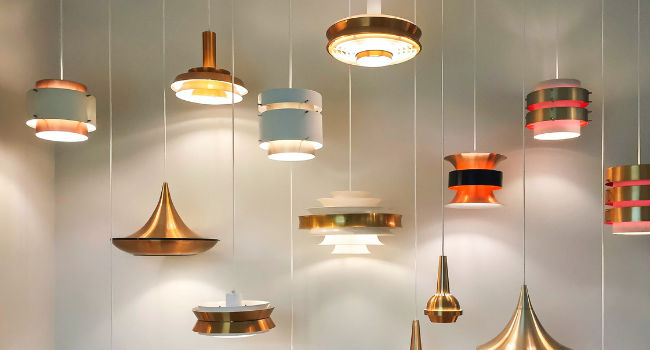 First of all, you need to make sure you list your items in the right eBay category. It sounds straightforward, but the sheer number of eBay categories means that even the most seasoned eBay sellers can struggle with categorisation at times.
So think: what category is best for your product? When you start your listing, eBay will offer some suggestions, but consider if they are the right ones for your item. You want not only a category that adequately describes what you're selling but also one where buyer demand is strong.
To increase your visibility on eBay, consider listing your product in two categories. Of course, you should only do so for products that are relevant in more than one category. There is a fee associated with the service, but it's worth exploring. Likewise, bear in mind that it excludes certain categories.
How Optiseller can help
Optiseller's tools can help you automate the categorisation process in eBay.
Category Lookup tool - Optiseller's handy Category Lookup tool offers a structured view on the eBay category hierarchy, with detailed insight on each of the categories. The tool can help you locate the right category for your product: either drill through the hierarchy or search using keywords or eBay category ID. Afterwards, you can export the data as CSV or XML.
Buyer Demand indicator - Optiseller's Buyer Demand indicator uses a 5-star system to display the importance of each Item Specific relative to what is selling on eBay. The more stars, the more often the Item Specific is used by buyers to filter search results. The resulting insights can be very useful when prioritising your efforts – and selecting the category for your listings.
Coming soon: Category Suggest service - Currently in beta, the Category Suggest tool estimates the most suitable eBay category for a product based on the listing data. The goal is to make it even easier for sellers to find the right category for their products.
...
You should get any new stock listed on eBay as soon as possible. That's because, on eBay, the earlier you get your items listed, the better. Your listings will need time to gain sales history, which will help them work their way up the best match ranking.
Of course, listing items can be very time consuming when you are managing large quantities of products. However, there are tools to help you identify the correct category and optimal Item Specifics at scale, as we will see later.
...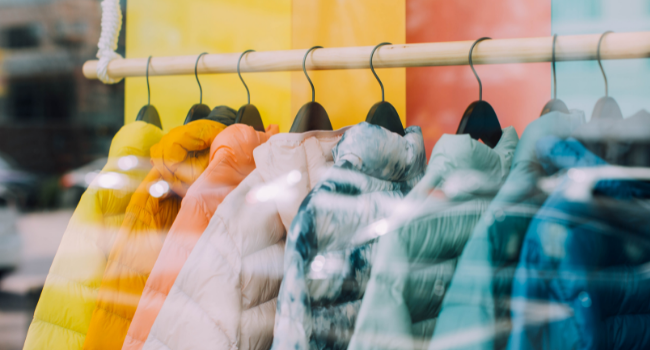 You would be amazed how many sellers don't spend any time optimising their listing titles. On eBay, sellers have up to 80 characters to capture the buyer's attention, so make the most of them. At Optiseller, we believe that the optimal title length is between 70 and 80 characters.
Make sure the titles are descriptive, as well as attractive and compelling. You need to include the keywords that buyers are using to find products like the ones you sell. Be smart with your keywords and don't use acronyms or abbreviations that people won't immediately understand.
Consider adding your Item Specifics (more on that later), as well as all the relevant information that a potential buyer would look and search for in the marketplace. This way, when they click on the item, they are more likely to purchase.
...
A great way to get your listings to stand out is to go beyond the basic product description and use listing templates instead. Although not strictly for eBay optimisation purposes, templates will make the product information easier to digest for the potential buyer. They will also make your store look a lot more professional, and therefore nudge conversions in your favour.
How Optiseller can help
Listing Templates service - Bespoke listing templates can be eye-wateringly expensive, but at Optiseller we have come up with the perfect happy medium. Our Listing Templates are available as a standalone option at a cost of £500 (plus VAT). We provide a choice of three templates that can be customised to include your logo and brand palette. Your listings will look great and you'll save time and money, so check them out.
...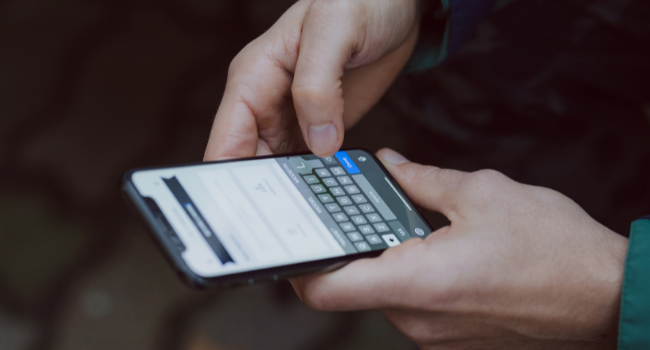 On eBay, product descriptions are located further down the page. They offer additional space for sellers to explain the benefits of their product. However, they can also be detrimental to your listing.
You should always make sure that your product descriptions are clear and convey all the relevant information about the item/s you are selling. Keep them to the point and ensure they are mobile-friendly. After all, over 50% of sales now happen on mobile.
Read the product descriptions from the point of view of the buyer. Do they cover all the important points about the offering? Listing templates, as mentioned above, can guide you here.
Try to pre-empt any concerns the user might have, so think about the questions that you get asked the most and cover them in the product description. Be factual about the features and benefits without being spammy and manage your buyers' expectations. And remember, use the same logic whether selling new or used items.
...
Having clear, quality images can really improve the performance of your listings. Ensure that your photos are good and that they grab the buyer's attention. Good photography can have a powerful impact, enhancing the desirability of your product and getting the customer excited about the purchase.
You should also make sure there are enough product images in your listing. On eBay, you have a maximum of 12 photos on an eBay listing, so utilise them to the maximum effect. Ensure that the images display your product in the best possible light, and if possible, include variation photos on your listing, to keep things interesting.
...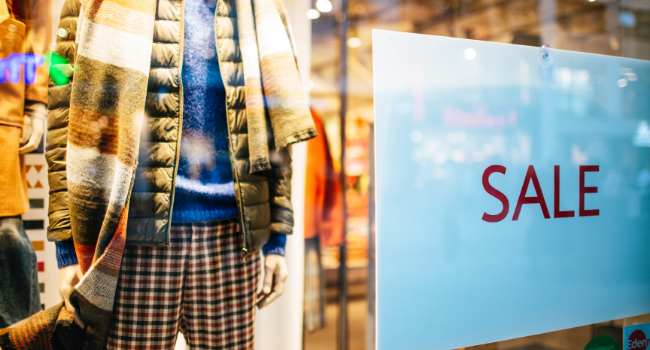 On a marketplace as large as eBay, it is essential to get you pricing right. Remember, your buyers will constantly be comparing your prices with the competition, so you should know how you fare against similar offerings.
Research the offering of your competitors and make sure you are still competitive. Even more importantly, keep an eye on your pricing moving forward. Your pricing may have been right when you first listed your items, but the price parity could have shifted since then.
If it's an option for you on eBay, consider using the Strike-Through Pricing (STP) feature. This nifty visual option enables sellers to cross out the previously listed price of an item and show a second, lower price, or "Now" price. STP isn't available to all eBay sellers, so check with your Relationship Manager if you can use it.
...
Introduced a few months ago, the Great Price badge helps eBay trusted sellers highlight their competitive pricing. It's not a paid-for feature, and it's completely separate from the Promoted Listings programme, but you can work towards acquiring it for your listings.
So, what do you need to take into account? The badge appears on high-demand products only, so bear that in mind. Sellers have to be rated as Above Standard or Top-Rated and the products have to be New. Other factors that come into play are product identifiers, price, shipping cost, listing format, terms of service, history, relevance to the search and the buyer's behaviour.
How Optiseller can help
Buyer Demand feature and Aspect Finder+ - The fastest way to become a candidate for the Great Price badge is to be competitive in terms of price – and provide all the Item Specifics possible for your item. The next section looks at eBay Item Specifics and at Aspect Finder+, the Optiseller tool that can help you automate the process. Also, as the Great Price badge only appears on high-demand listings, you can use the Buyer Demand feature of Aspect Finder+ to keep an eye on the items most likely to attract it.
...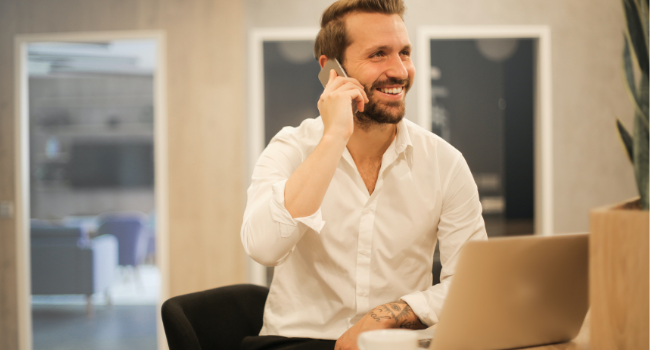 Seller performance is a crucial component of marketplace success and can make a massive difference to your sales. Make a point of improving your seller performance ratings, wherever you are. If you are currently rated as Above Standard on eBay, work hard to get to Top Rated.
If you are Top Rated, consider getting your listings qualified for eBay Premium Service. As an eBay Premium Service seller, you get a 10% discount on your eBay final value fees. This can have a considerable impact on your bottom line.
...
Do not underestimate the importance of your return policy, especially if your competitors sell products that are practically identical to yours. Consider extending your return periods, as longer ones can increase your likelihood of generating further sales. We find that 30 days performs well.
Evidence also suggests that a free returns policy may also result in fewer returns. Likewise, look at what your competitors are doing and adjust accordingly - do not give them any advantage.
...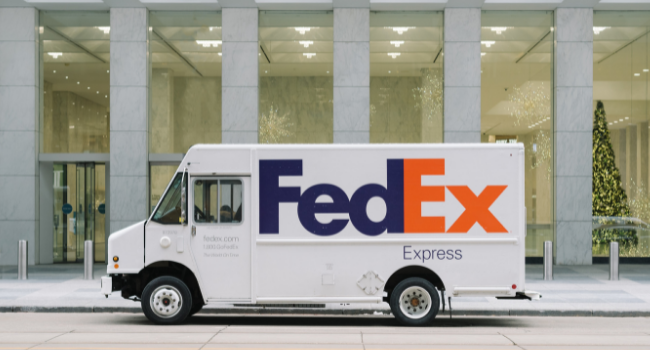 Free shipping forms part of the eBay search algorithm. As a result, you should ensure that your listings include it, as it will help your store gain visibility. Also consider giving your customers a choice of free shipping, next day delivery or stated day delivery.
Review your delivery methods and try to obtain the Fast n' Free logo for that boost in 'best match' searches. To get the Fast'n'Free logo, your items should arrive within three working days.
...
Dispatch time is how long it takes the seller to ship the sold item. Even at busy times, try to aim for same-day or one-day maximum. Anything more, and customers will purchase from another seller. Buyers want to receive their items quickly! Remember, if you use Next Day Delivery guaranteed, you can extend your number of trading days considerably. If you use a third-party fulfilment provider, talk to them about your shipping options.
...
Look at your listings and end any stale or unsold eBay listings. As a general rule, you should re-list any listings that haven't had a sale in the last 90 days. A refreshed title, new images and additional Item Specifics can make a world of difference.
For poor performing single listings, consider setting up new, freshly optimised colour or size variation listings. For example, a red jumper may help a black jumper sell and vice versa. You can also try changing images and providing additional Item Specifics.
How Optiseller can help
Unsold Items report - The Unsold Items report will help you identify any listings that have seen little or no sales over a 30-day period. This will allow you to give them a sales boost by re-listing them on eBay.
The report includes listing start date, title, hit count and the quantity sold. The figures can be sorted and filtered to identify the listings which would benefit from re-listing. Optiseller can also provide additional insight on these listings such as Price, Quantity Available, GTINs and SKUs if required - please get in touch if interested.
...
In recent times, eBay has started to crack down on duplicate listings by enforcing its Duplicate Listings policy more strictly. Sellers who fall foul of the policy find that their listings are demoted in searches. This has an impact on their sales, as it lowers conversions.
Of course, when you're listing hundreds or thousands of products, it's not easy to spot which listings are duplicates and should be removed. But time spent addressing this issue is time well spent. You don't want to be penalised and lose out in peak shopping times. We also have tools that can help you in the process, as we will see in the next section.
How Optiseller can help
Duplicate Listings tool - Spotting duplicate listings can be a tedious task. However, the risks of not performing it properly are many. Thankfully, Optiseller's Duplicate Listings tool can quickly and painlessly identify any duplicate listings that may hurt your eBay store.
Our duplicate KPI allows you to have a high-level view on potential items falling foul of eBay's policy. You can also view the detail behind the duplicates, as Duplicate Listings tool subscribers can expand the logic to include product identifiers, imagery, fuzzy matching on titles, cross-account detection and more.
The tool will help you identify duplicate listings and help you remove the offending ones. What's more, it will always ensure that you keep the ones with the best sales history, protecting search rankings and sales conversions.
...
On eBay, it's vital to reassure buyers that your products are genuine. With the increase in counterfeit products, buyers are becoming more cautious, especially when purchasing higher ticket items such as jewellery and watches.
The easiest way to show that your products are authentic is to include the correct Global Trade Item Number (GTIN) in your listing. GTINs are unique universal identifiers, and using them enables you to demonstrate that you are selling the real deal.
GTINs have an added benefit on eBay. As the marketplace increases its focus on the shopper's experience, using GTINs will help to increase the visibility of your listings. What's more, the boost will be both in the marketplace itself and in the offsite promotions eBay runs.
How Optiseller can help
GS1 GTIN report - Optiseller can help you optimise your use of GTINs through its store performance dashboard. By quickly identifying the listings with and without GTINs, you will see at a glance the listings that do and do not have an EAN, UPC or ISBN on the listing. Depending on the eBay category, the lack of GTINs can really hurt your store, so it is worth knowing where you stand.
If you have a significant number of invalid listings, Optiseller also offers a more detailed report. In it you will find detailed information on why we have determined certain GTINs to be invalid, and recommendations to rectify them.
...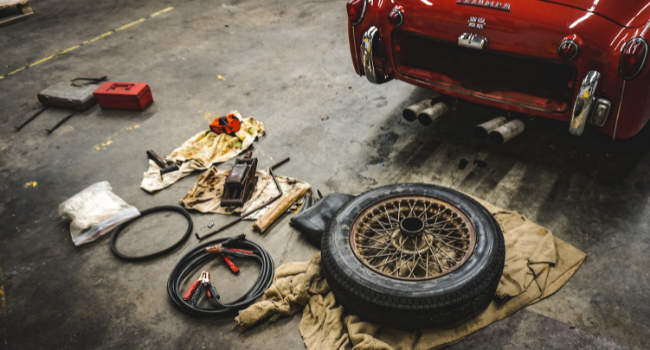 If you trade in vehicle parts and accessories, you will know that buyer demand is increasing. However, it can be difficult for buyers to find precisely the product they are after.
In the case of vehicle parts and accessories, your store needs to display accurate part numbers, fitment and compatibility information in its listings. This helps buyers identify the exact part(s) required for their vehicle and also helps reduce returns.
How Optiseller can help
Car Parts Compatibility Finder - The Car Parts Compatibility Finder tool scans your eBay listings and extract vehicle and parts-related information (such as EAN, model, brand and MPN) from them. Then, it compares it to our list of synonyms and data sources for a match and revises the information on your listing if applicable. All you have to do is upload the resulting file-exchange.
...
On eBay, you have the option to submit your listings to daily deals, so consider running special promotions. There are also eBay-led voucher and sale events on a regular basis. It's worth piggybacking on them on such events when they happen, as eBay put a lot of marketing weight into them.
To keep ahead of the competition, you should also make use of the eBay seller hub promotions, such as Order Discount, Multi-Buy and Sale Events. Another eBay-specific feature that you should check out is the possibility of running Promoted Listings.
Promoted Listings are an excellent way to put your products in front of potential customers. They have the advantage that, unlike with other marketplaces such as Amazon, they use a 'pay when you sell' model. As a result, you are not paying for views, but rather what matters: conversions.
How Optiseller can help
Promotion Checker - The Promotion Checker tool allows you to quickly identify which of your listings are eligible for the eBay Deals program. Simply enter the IDs of your listings manually or by uploading a set of them to the system and Optiseller will check the eligibility criteria for you.
...
Item Specifics provide important attributes of the product you are selling, such as brand, size, type, colour, style and other relevant data. Item Specifics are crucial to visibility and sales on eBay and will ensure your listings are easily found by buyers and allow them to purchase with confidence.
Listings with optimised Item Specifics are immediately more visible on eBay because they help users narrow down their choices using filters on search results. This is especially true for some verticals. For example, eBay states that buyers looking for fashion items are 65% more likely to use filters (and therefore Item Specifics) to narrow down their search results.
Optimising Item Specifics
On eBay, Item Specifics matter: you need to take them seriously and populate them accordingly. The more Item Specifics you use, the more views and sales your listings will receive. You should also do your best to keep them updated and in line with eBay's mandates.
As part of their efforts to improve the customer experience, eBay is constantly reviewing Item Specifics across its categories. As a result, the status of the different Item Specifics varies over time, which may cause confusion. We look at the four main ones below.
Required Item Specifics
Required Item Specifics are mandatory for eBay sellers. You need to enter Required Item Specifics when creating your listings on eBay, and there is no way around it. This type of Item Specific is considered the bare minimum needed to provide the eBay buying experience. Without these values completed, eBay will return an error such as "The Item Specific Colour is missing. Add Colour to this listing, enter a valid value and then try again."
Required Soon
Required Soon Item Specifics are the values that aren't compulsory yet but will become enforced in the short term. Typically, a couple of times a year eBay announces new eBay Item Specific mandates for the marketplace. The changes are to improve the buyer experience and are based on what eBay learns about how the customer searches and shops for items on the platform.
If you are a seller and your listing includes a Required Soon Item Specific, consider filling it in, as it will become Mandatory. More importantly, the shift indicates that many buyers are searching for that Item Specific when looking for items like yours. Our advice is that you feed the information into your strategy, in order to stay ahead.
Recommended Item Specifics
Recommended Item Specifics are optional but provide more information to your buyers. Again, they are an indication that buyers frequently use them in their searches. Populating these values can enhance your search visibility across the eBay marketplace, leading to more views and increased sales.
The Recommended Item Specifics are ranked in the order of the most searched, so you will see the most important Item Specifics at the top (our Buyer Demand tool can help you with this). We recommend that you complete these Item Specifics, as they can be crucial to stand out from your competitors.
Additional Item Specifics
Additional Item Specifics are optional and provide extra information about your listings to potential buyers. These values are not as highly searched as Recommended. However, you should not overlook them, because buyers may also be interested in them.
Like the Recommended Item Specifics, the Additional Item Specifics are ranked in the order of the most searched so you will see the most critical Item Specifics at the top. We recommend that you populate them where possible.
How Optiseller can help
Aspect Finder+ for Item Specifics optimisation - Item Specifics are critical to your visibility on the eBay marketplace: the more you populate, the more views and sales you will receive. But with their many fields and constant updates, populating Item Specifics can feel like a never-ending task.
Thankfully, there's Optiseller Aspect Finder+. The tool scans your listings to identify any that are missing important Item Specifics. If you already have this information stored in other parts of your listing, Aspect Finder+ will retrieve it for you. This feature will save you time when updating your listings.
Aspect Finder+ can process Item Specifics in any category, on any eBay site. What's more, it can summarise this data in a CSV file. You'll be able to download this file to use with File Exchange or your third-party integration partners.
Aspect Finder+ enables sellers to meet eBay standards in categories where Item Specifics are mandated, as well as in categories that have no mandated Item Specifics. Adding and improving non-mandated specifics can help gain visibility and increase the views of your items.
Last but not least, Aspect Finder+ includes the Buyer Demand indicator. The 5-star indicator displays the importance of each Item Specific in terms of how often it's used by buyers to filter results. This information can help you prioritise and focus your efforts on the most commercially relevant Item Specifics.
...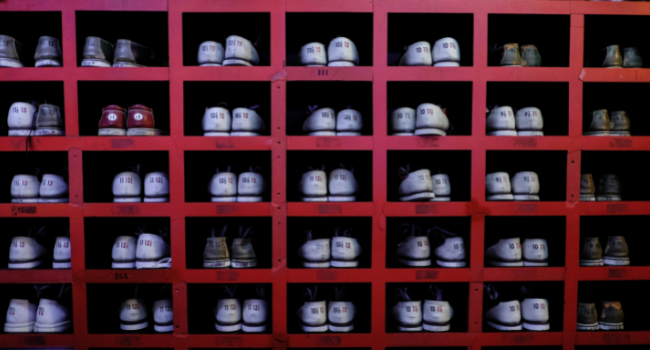 eBay SEO can feel daunting, particularly when you're dealing with a large inventory. Thankfully, Optiseller can help you get to grips with your data quickly by automating large parts of the process. The benefits of optimisation are many and almost immediate: in our experience, sellers often see an upturn in sales, sometimes almost overnight. In short, it pays to give it the attention it deserves.
We have already mentioned a few of the Optiseller tools that can help you optimise your eBay store. We'll now show you a few more tools in the Optiseller suite that, if you're an eBay seller, you may want to check out.
Single Listings Review
The Single Listing Review tool gives insight at the listing level, as well as showing you the listing areas with room for improvement. This tool complements our Store Performance Dashboard tool, which offers similar review capability for your entire store. It also allows drilling down to the Single Listing tool.
Download Listings
As an eBay seller, there are occasions when you need to download all your listings. Whether you are carrying out a backup, batch editing, uploading data to a new listing management tool or listing on another channel, Optiseller can help. The Download Listings tool will enable you to download a complete set of your listings data quickly and efficiently.
Easy Product
Easy Product tool will improve the quality of your listings & streamline their creation across multiple platforms. The Easy Product tool will improve the quality of your listings & streamline their creation across multiple platforms. The tool allows you to gather e-commerce related data and content from different sources - typically product identifier data, such as MPNs or EANs.
The tool is particularly useful in certain scenarios. For example, you may use it when checking poor Item Specifics, generating content for new product listings, moving listings into other eBay sites or when you require different data formats.
...
As well as the individual tools detailed above, Optiseller provides several dashboards that can help you keep track of all the vital KPIs for your eBay stores. Their intuitive design means that you can see how well your business is performing at a glance.
Even better, the Optiseller dashboards don't just look back: they also make strategic recommendations, so that you can maximise your sales. Here is a summary of some of the Optiseller dashboards available.
Store Performance Dashboard
The main Optiseller dashboard identifies the areas of your listings requiring the most attention, allowing you to make the necessary adjustments and improve your listings rating.
The KPIs tracked include the following:
Total listings, SKUs, quantity Sold
Duplicate listings
Use of title length
Item Specifics quality
Shipping options offered
Use of images
Items missing fitment data
You can customise the graph on the dashboard and adjust it to your taste by clicking on the legend items to show or hide the series.
The dashboard also allows you to view historical data snapshots, showing trends in improvement or degradation in your KPIs. This feature will give you an insight into what actions you can take to improve the affected listings in order to maximise sales.
Both the dashboard and the trends view use a RAG (Red Amber Green) status indicator to show if a particular KPI falls within our recommended thresholds. The KPI values can be clicked on to drill into the details behind the total.
Competitor Dashboard
The Competitor Dashboard provides insights into the listings of your competitors. You can tailor it to your needs and choose the eBay competitors you want to track; simply enter their eBay Seller ID, which you can get from any listing. The dashboard will help you keep abreast of what they are doing and provide you with invaluable market information.
Parts & Accessories Dashboard
For sellers in the vehicle parts & accessories sector, Optiseller can analyse your listings and flag if the listing is within a category that supports fitment/compatibility information. Typically, this includes the brand, manufacturer part number, reference OE/OEM number, other part number and EAN/UPC.
If your listing falls in one of such categories but does not specify any fitment data, the system will flag it up, so you can correct it. The Parts & Accessories Dashboard feature is currently only supported for UK, Italy, France and Germany eBay sellers.
...
There has never been a better time to sell on eBay, but to succeed, you need to put data at the centre of your business operation. Optimising your listings for eBay SEO purposes needs to be a priority, not a nice to have. But be bold and flip the script: instead of considering optimisation a burden, see it as a way to gain competitive advantage.
You need to focus on the right areas and need to be clear on where your company is performing well and where there is room for improvement. Make sure you get a good view of the areas holding you back, as they will have a negative impact on search results and conversions. At the same time, prioritise your efforts when possible, focusing on the areas that are most likely to have an impact on the bottom line.
To optimise your listings more efficiently and effectively, try automating part or all of the process. We have outlined some of the Optiseller tools that can help you get and stay on top of your listings, and those pesky eBay mandates. We encourage you to give them all a try. We have seen how our tools can help eBay stores of all shapes and sizes and believe that you can benefit from them as well.
Our aim has always been to make things easy for eBay sellers by putting valuable data at their fingertips. This is also the purpose of this guide. See eBay optimisation as SEO for eBay, and an itemised way to enhance each of your listings. We are sure that, if you have a good handle on the pulse of your marketplace business, you'll be able to make the right decisions for growth.